Finalisation of Company's Accounts for the FY 2019-20
As per sec 96(1) of Companies Act, 2013, every company shall in each year hold a general meeting as its Annual General Meeting (AGM). Due to Covid-19, MCA has notified extension of due date for convening the AGM and it is extended up to 31 Dec 2020. In AGM, Company's Financial is presented and adopted. For convening AGM, there shall be 21 days notice period, so below is the flowchart of various dates in this regard.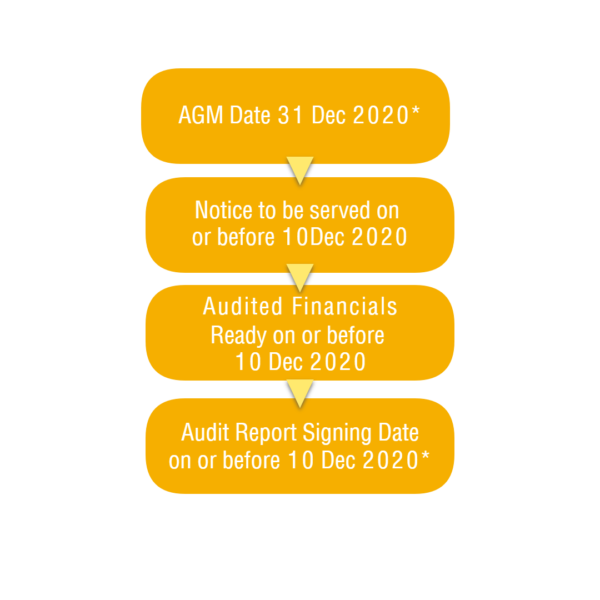 *This date calculation is made Assuming AGM date is 31 Dec 2020
Please refer ICAI's UDIN circular as well.
---
You might be interested in:
Is ITC Available on Diwali Gifts?
Mandatory Fields a GST Invoice Should Have
How to Register a Company/Startup in India
---